Whyco Chrome Plating technology produces a smooth, adherent chrome layer, free of nodules, blisters and flaking, with excellent thickness control.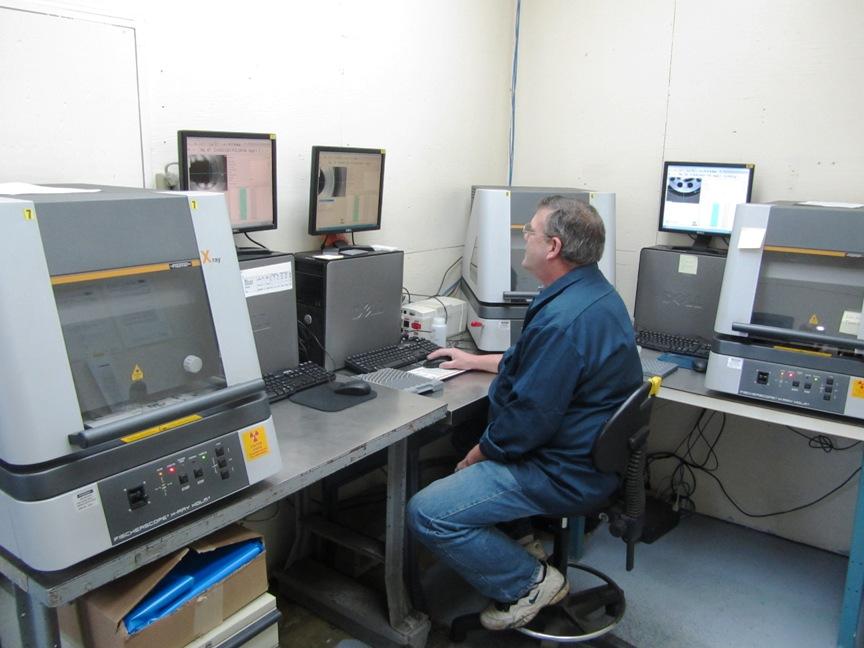 Whyco Finishing Technologies is known internationally as a chromium plater of small parts. Originally Whyco plated decorative toggles, buttons and clips. However, for the past 10 plus years, Whyco has expanded its technical expertise to include Precision Chromium Plating Business Segments that serve a broad range of industries. One major area is the aerospace industry including an AS9100 Registered hard chromium process cell.  This cell produces hard chrome plating on bearing races. A second segment of precision plating includes plating fuel delivery system components with a proprietary thin dense chromium coating under a registration to the automotive quality specification TS16949. Whyco's proprietary process provides superior leveling while avoiding the roughness, nodule and adhesion issues common with this type of part.

Performance
Chromium provides outstanding wear and hardness characteristics making it an ideal solution to many engineering problems. Chromium coatings are specified to add reliability to product performance as well as extended life. The rigorous demands of wear applications ranging from Military to Lawn and Garden specify chromium to optimize performance under critical conditions. Due to it's performance in a thin layer plated chromium is added to existing products giving manufacturers an economical way to offer a premium product version while avoiding a costly redesign.  Whyco provides coatings to meet a variety of specifications including:
AMS 2460 (AMS-QQ-C-320)
AMS 2406
AMS 2438
Tolerances
By utilizing the latest in computer controlled equipment and specially designed tooling, Whyco has the ability to plate components to meet any industry's standards. Critical control of the plating process allows Whyco to meet our customer's tight tolerances and keep expensive post-plating operations to a minimum. Chromium deposit quality is guaranteed through the use of X-Ray Fluorescence for thickness, mechanical gages and comparators for proper dimensional tolerances.
Customization
Whyco's process design, engineering and tool design are the best in the industry. The computer controlled tool and fixture design allows the process to hold extremely tight tolerances usually very difficult in chromium plating applications. Our engineers can develop and manufacture fixtures that will allow for coating of selected areas or complete coverage of virtually any component. Whyco's long experience is the basis for process designs that build reliability and maintainability in as essential ingredients for program success.
Key Benefits:
Excellent substrate adhesion
Low Deposition Temperature
Superior Sliding Wear
Increased Corrosion Resistance
Hardness
AMS 2460 (AMS-QQ-C-320) Min 600 Vickers – Min 55 HRC
AMS 2406 Min 700 Vickers – Min 60 HRC
AMS 2438 Min 900 Vickers – Min 67 HRC