Whyco Medx Chrome Plating is a proprietary decorative and functional thin dense chromium coating specially designed to be deposited upon medical devices and surgical instruments.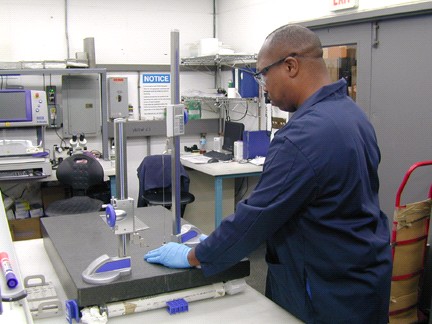 This USP Class VI and ISO certified coating is applied in a precision computer-controlled process cell. This results in a smooth, fine-grained deposit that is uniform in thickness and appearance.
The coated surface is free of blisters, pits, nodules and porosity. There is no edge buildup with our proprietary medical device coating. Without the edge buildup, cutting edges can be coated with no loss of cutting efficiency. Whyco Medx can be designed to coat either selective areas or it can coat the entire device or instrument.
Whyco has an engineering department dedicated to rack and fixture design/manufacturing that allows for faster tool development. This helps Whyco to keep costs low, and turnaround is improved to "best in the industry."
In most applications, the deposit can be modified to produce either a satin or a mirror bright finish. In both cases, the Whyco Medx coating can withstand various sterilization methods and will maintain a like new appearance after more than 1,000 autoclave cycles.
The Whyco Medx coating meets or exceeds most hardness and friction requirements for medical coatings. Deposit thicknesses range from 0.00005" to more than 0.0006" with controlled tolerances.
Coating Benefits:
USP Class IV certified
Hardness of 70-72Rc
(1100 Vickers)
Low Coefficient of Friction
Satin or Mirror Bright
Uniform Thickness